I have this friend who has a small (28 foot) sailboat that he takes out almost every weekend to sail around the bay.  "Cool" you might say.  "Who wouldn't love that?" you might add.  Well, let me tell you something about San Francisco Bay in the summer…it's FREEZING!!!  If you're going to go tooling around the bay on a sail boat, you'd better dress for winter.  It's that cold.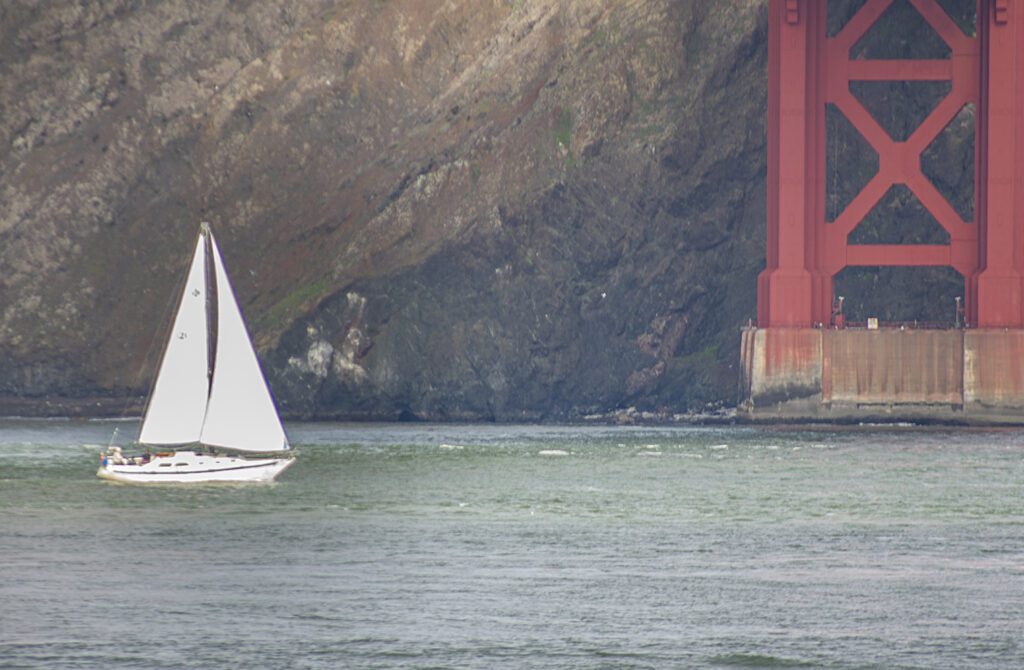 That said, sailing around the bay can indeed be like nothing you've ever experienced.  The water isn't often choppy, the wind blows your hair like something from a movie, and the sea air smells wonderful.  You wouldn't think that sitting on a boat on the water all day would make you hungry, but trust me, I was absolutely famished by the time we docked.  
From where he were, we walked over to the Ferry Building and had some baguette, cheese and wine from the Cowgirl Sidekick. They call it the Cheesemonger Roundup, but they only do the Roundup weekdays 3:30pm-6:30pm. It was so good; the kind of good that makes you close your eyes and moan with pleasure. Wrap that up with a nice warm fire and more wine with friends and you have the perfect day of sailing on the San Francisco Bay. Sounds like a song. Wait, no, that was "sitting on the dock of the bay".