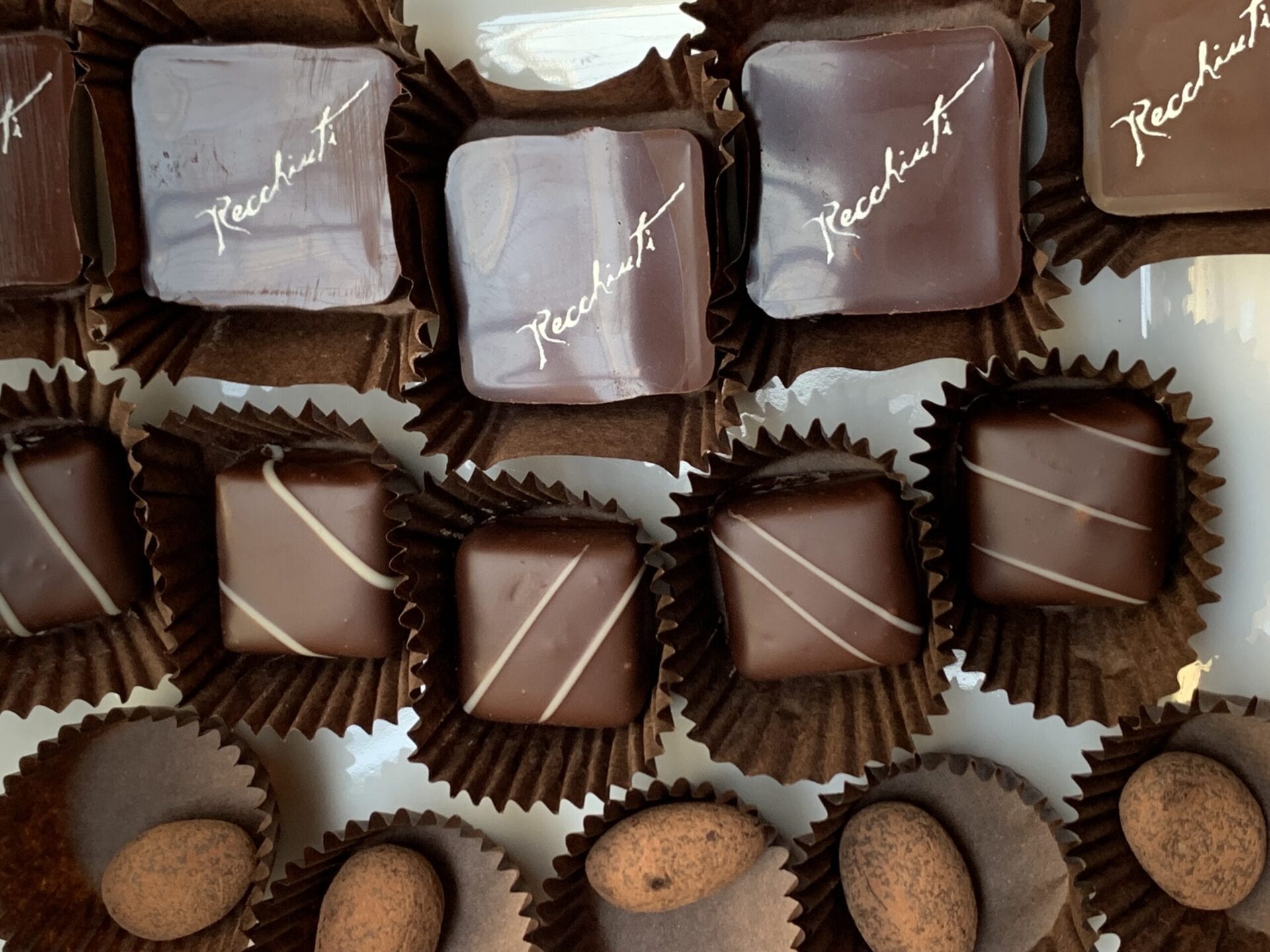 About a year ago, we discovered a chocolatier in Albuquerque, NM, called Theobroma and their tag line is "food of the gods". So imagine my surprise when visiting Costa Rica, to find that part of the itinerary included a visit to a cacao plantation and a chocolate-making lesson, start to finish who's tag line was also "food of the gods". Well…who would hate that?
Fast forward to 2020, in the throes of the COVID-19 lockdown, and we managed to attend a Zoom webinar featuring renowned Chef Susie Norris, for not only a tasting, but the history, health benefits, production of, and artistry of, making chocolate. The cherry on top was a demo on how to make chocolate ganache. Anyone else drooling about now?
This tasting included dark, milk, and white chocolate, and we learned that dark chocolate has the most health benefits – cardiovascular, brain, body, mind, and spirit – while white chocolate isn't chocolate at all, but rather cacao butter. So disappointing, but so tasty!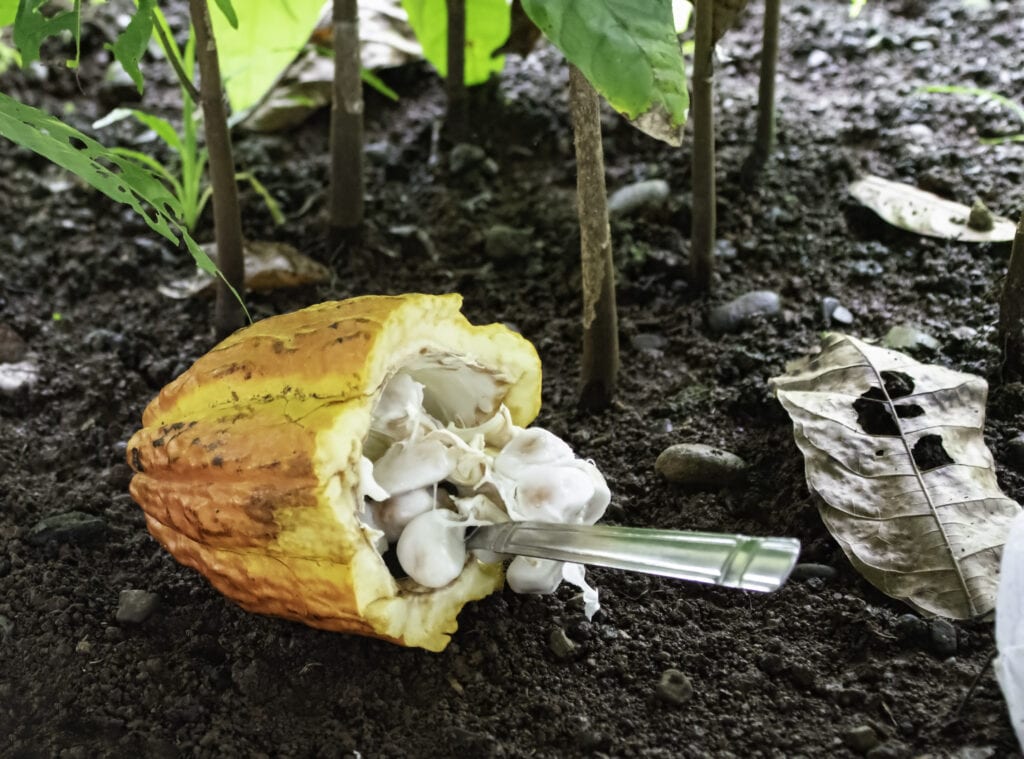 Being closely involved with coffee production, we were surprised to discover that, like coffee, there are large chocolate companies that mass produce gargantuan amounts of chocolate for the consumer, and then there are craft or specialty chocolate companies that start with raw beans sourced from the highest quality, most sustainable beans possible and produce organic, fair trade, small-batch, specialty chocolate.
While specialty chocolate companies are typically independently owned and are much smaller than the multinational corporations, they are expected to increase their market share by 25% over the next five years. In a market that generates $80 billion, that's a nice little chunk of change. Some of the more contemporary craft chocolate companies include Claudio Corallo, Patric, Rogue, Tcho, Michael Recchuiti, and Andrew Scott. Having personally done a sample tasting of both Tcho and Michael Recchuiti in San Francisco, I can attest to the amazing quality of two of craft chocolates best.
After tasting, learning, and creating, what else is there? Enjoying of course! There will be no more guilt about eating chocolate. Enjoy it. Savor it. Then, use what you learned to impress all your friends when you invite them over for cake smothered in chocolate ganache that you learned how to make from one of the premier chefs in the country. They'll love you forever.