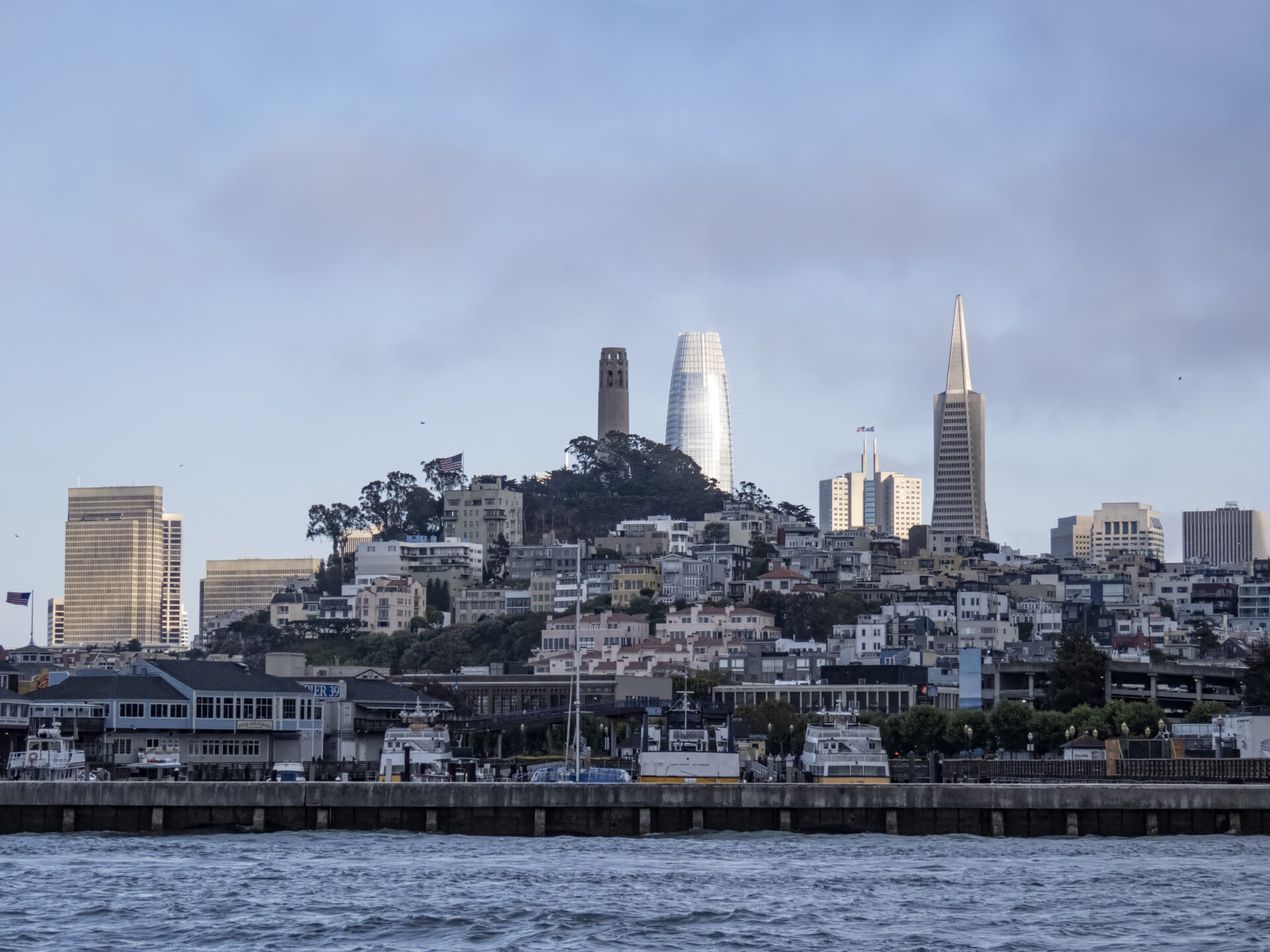 People are what makes Pier 39 in San Francisco a happening place. Especially on the weekends. Everyone is having a good time, the kids are oooing and ahhhing, and the expressions on their faces are priceless. Just watching them makes me smile. The adults that don't have kids in tow are pretty much the same, but they want to make their way to the restaurants and bars, enjoy the views, and relax. Relaxing is what it's all about.
That said, there is so much to do and see that I would be remiss if I didn't mention all of the incredible things to do in just that one small area. As well, if you can, spend more than one day. I did two days, and to my mind, it wasn't nearly enough.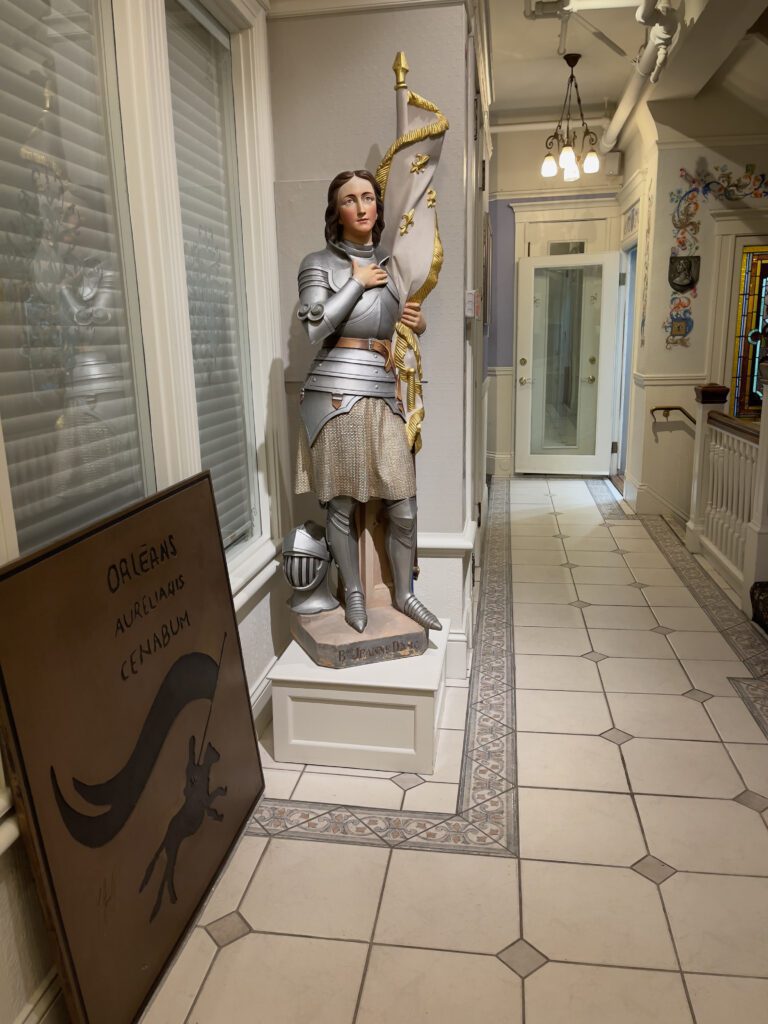 Cornell Hotel de France
My journey began with a stay at the Cornell Hotel de France, which, if you're a Francophile like I am, you will enjoy to the max. The theme is Jean D'Arc in 15th century France, and we all know what a bad**s she was. Did you know she was canonized as a saint? You go, girl! But I digress — there is a helmet, gloves, and chainmail, depicting, I'm sure, what she wore in battle. She was burned at the stake in 1431 at the ripe old age of 19. There's also a statue of her in the hallway. So cool.
I had a bottle of wine in ice waiting in my room upon arrival, which was very nice after a long trip. The room was beautiful, and Franck was the perfect host. He talked to everyone in detail about their needs and things to do in the area. The best part was hearing his french accent. French is such a beautiful language. He also imparted the history of the building, which is over 100 years old. The elevator was imported from Europe and installed in the hotel.
After a restful night's sleep in a very comfy bed, I was off to explore the City by the Bay in more detail. In particular, Pier 39.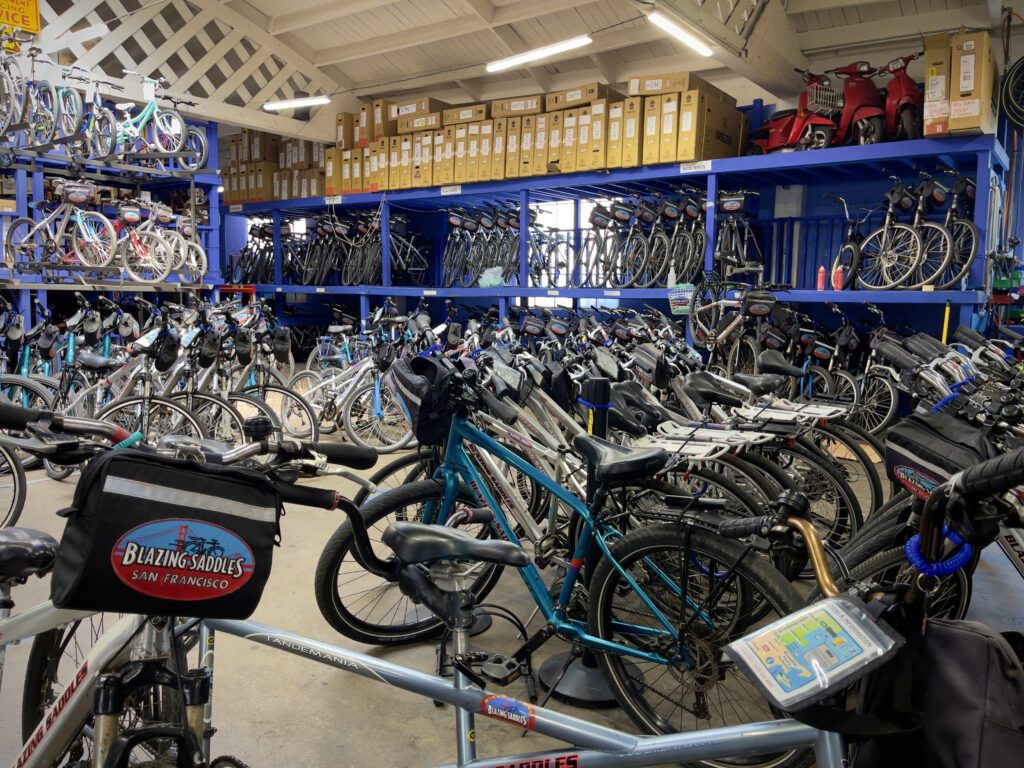 Blazing Saddles
"Are you ready to bike the bridge?" is the call of folks that work at Blazing Saddles to anyone who walks through the door. I was so stunned that I said, "um…no." The guy was probably thinking — then why are you here? I could practically hear the eye roll, though he was much too professional to do that.
Biking the Bridge is literally that. You rent a bike, buy a ferry ticket, and head off across the Golden Gate Bridge. They have approximately 2000 bikes to choose from throughout multiple locations in the city, including the one at Pier 39. According to Annelaine Clauss, Vice President of Blazing Saddles, "when the sun comes out, the cyclists come out." As they should. It's beautiful in San Francisco when the sun is shining.
There's a very easy trail that takes you to Sausalito, where you park your bike, grab a bite to eat, explore a bit, retrieve your bike, hop on the ferry, and head back to San Francisco via Alcatraz. No stops at Alcatraz, but you get to go around the whole island and see all sides. Pretty cool stuff.
You can rent a bike or an e-bike for $8/hour or $32 for the day and do the ride self-guided or with a guide if you'd rather. Guided tours are $55/adults and $35/kids 12 and under. The guides talk about the city's history, trivia, the bridge itself, general information, answer questions and take pictures of the group—so much fun.
There are several restaurants at Pier 39, five of which are owned by the Simmon family, so I decided to focus on those. I did somewhat of a "progressive" meal in advance of a catamaran cruise around the bay.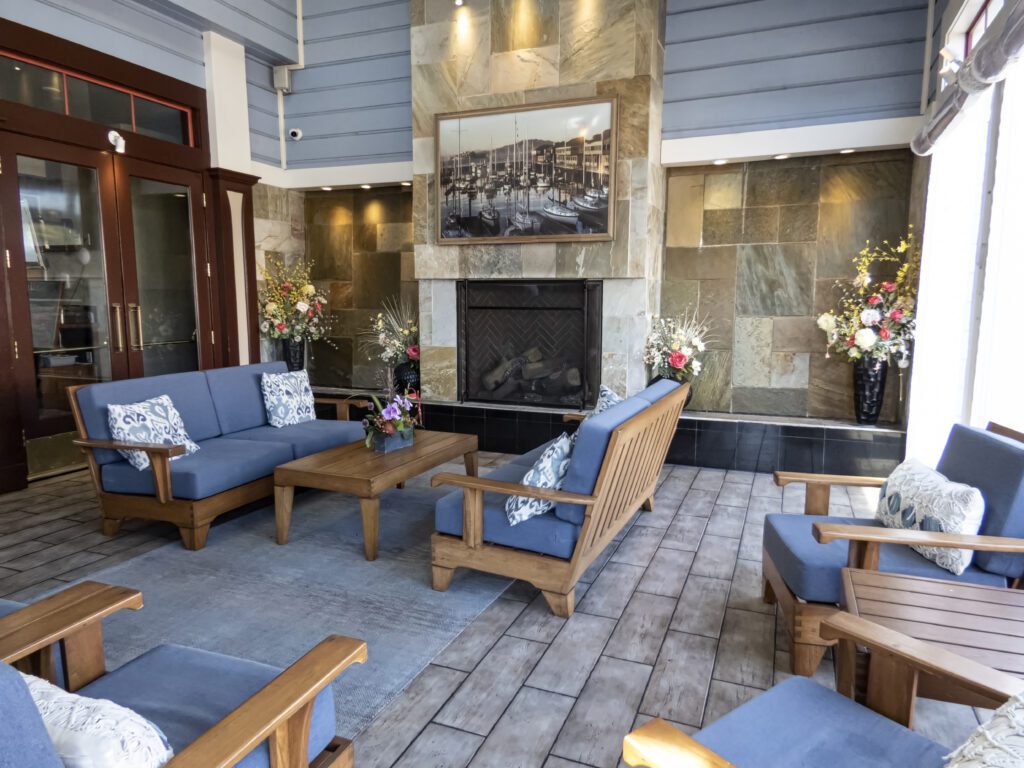 Fog Harbor Fish House
I've always had a thing for restaurant entrances. My first experience was at Fog Harbor Fish House. The lobby was clean and cozy, and I was greeted by friendly staff and promptly shown to my table. You can be seated indoors or out, your choice. I chose inside because Mark Twain was not wrong when he said, "the coldest winter I ever spent was a summer in San Francisco."
Appetizers were the order of the day, which included Ahi Tuna Poke and Mussel Fries, neither of which I'd ever had, so it was a scrumptious treat. Pair those with a lovely Sauvignon Blanc, and you have a winner.
The Crab House
The next stop in my progressive dinner was the Crab House. What a fun place! The entrance was fun and quirky, and there were crab nets, floats, buoys, etc., hanging from the ceiling—a tribute to crabbing for sure.
The wait staff was exceptional and friendly. There was so much tantalizing food it was hard to keep track, though the Shrimp Tomato Basil Garlic Pasta was just one of the outstanding entreés. The company and conversion were enough to keep me busy until I had to excuse myself and walk over to my scheduled cruise.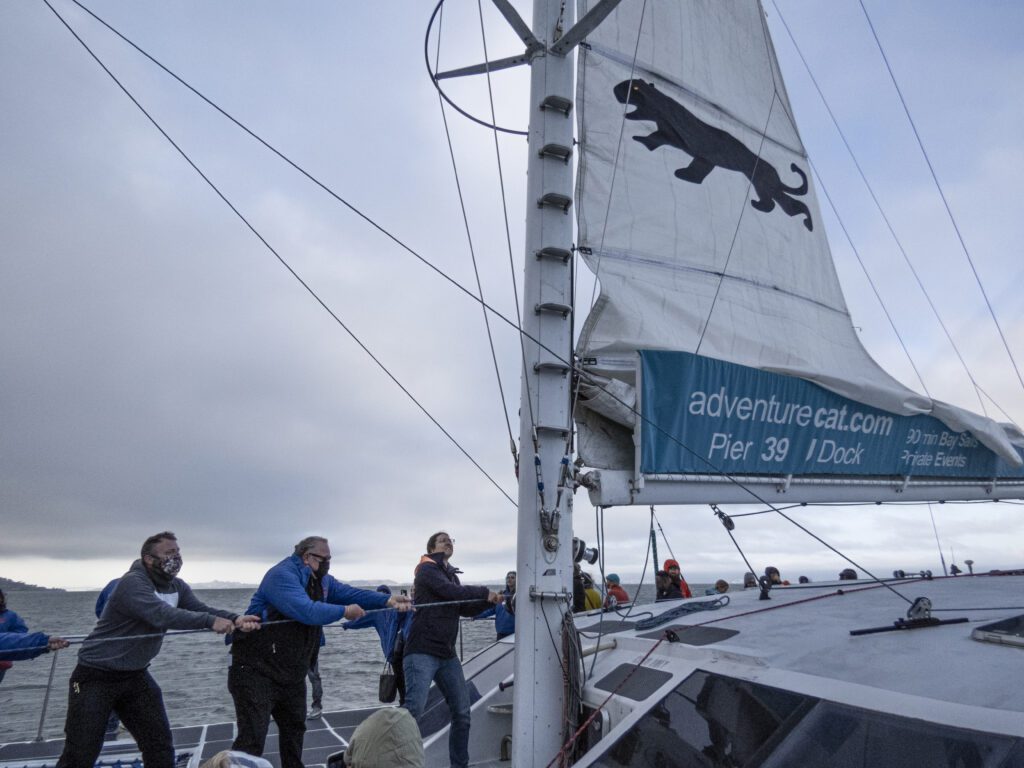 Adventure Cat
I've only ever cruised the San Francisco Bay on the Blue and Gold Fleet, so sailing on a catamaran was a whole new experience and one I was looking forward to. First, I want to say that I'm a huge cat person, so the fact that the word Cat was in the name made me think it had to be good, right? I wasn't wrong.
To my surprise, the Adventure Cat was bigger than I expected and a much smoother ride given that it's not as big as, say, a ferry. The only real difference to my inexperienced sailing mind was the pontoons on either side and a net grid in the middle where you could sit if you didn't mind getting your backside wet. The water is literally beneath your feet. You can sit inside as well if you want to get out of the wind. Adventure Cat seems to have anticipated that some folks wouldn't think about bringing something to keep warm and provided nice cozy warm jackets to the passengers at no cost. That was the difference between spending your time cruising around the bay as a popsicle or genuinely enjoying yourself.
We sailed completely around Alcatraz, though didn't disembark, and then out to sea. We passed other boats and experienced the fog rolling into the bay—a very cool experience, different from watching the fog come in on land. The Golden Gate Bridge was partially covered in fog, and we sailed directly under it, which was one of the most extraordinary experiences I've ever had. I've been on the bridge many times, but it's a whole other thing to see what goes on underneath. It was kind of like a "behind the scenes" thing that hardly anyone ever gets to see. And the views of the city from the water? In a word, spectacular.
At the end of day one at Pier 39, I was happily exhausted and headed to my next destination, the Queen Anne Hotel.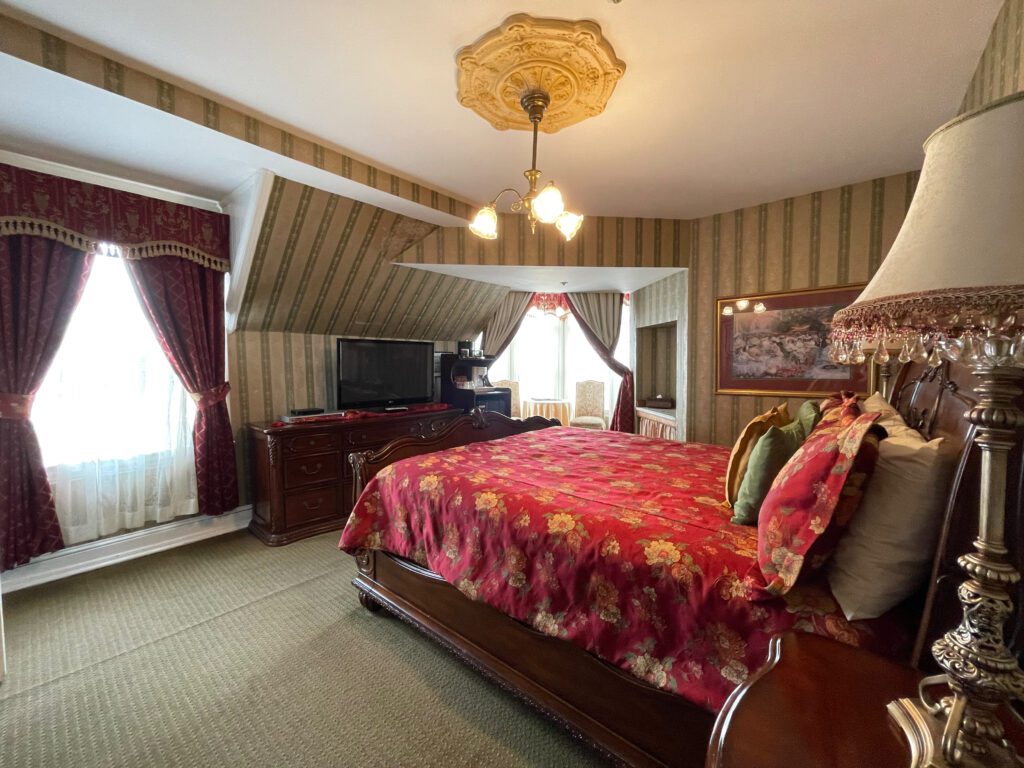 The Queen Anne Hotel
This hotel's history is both exciting and varied. It was built in 1890 by Senator "Slippery Jim" Fair, who had an affair with the headmistress whose reputation was ruined. It was once the most exclusive girls' school in San Francisco with a voodoo queen for a neighbor, eventually came to be owned by brothel owners, and is haunted!
All that aside, the Queen Anne exhibits the timeless romance and grand style that the Gold Rush brought to San Francisco in the 1800s. I had the corner tower room where I could sit, look out the window at the beautiful city at night, have a glass of wine, read a book, and have a light repast before hitting the cozy, comfy, poofy bed that is just begging for you to get in and have a rest. I did just that. It was fabulous.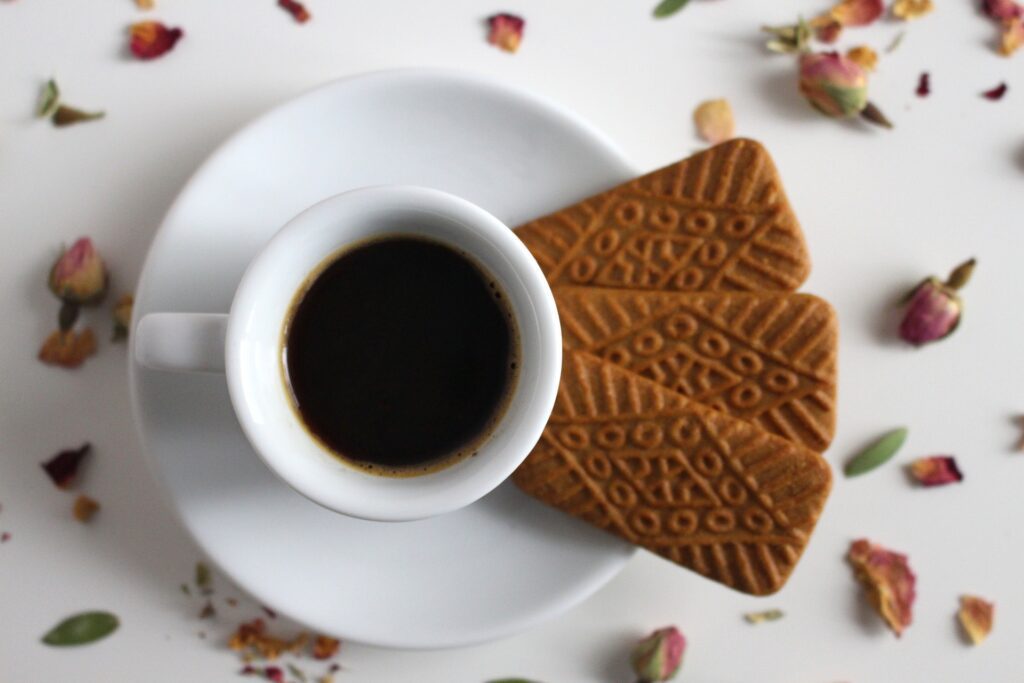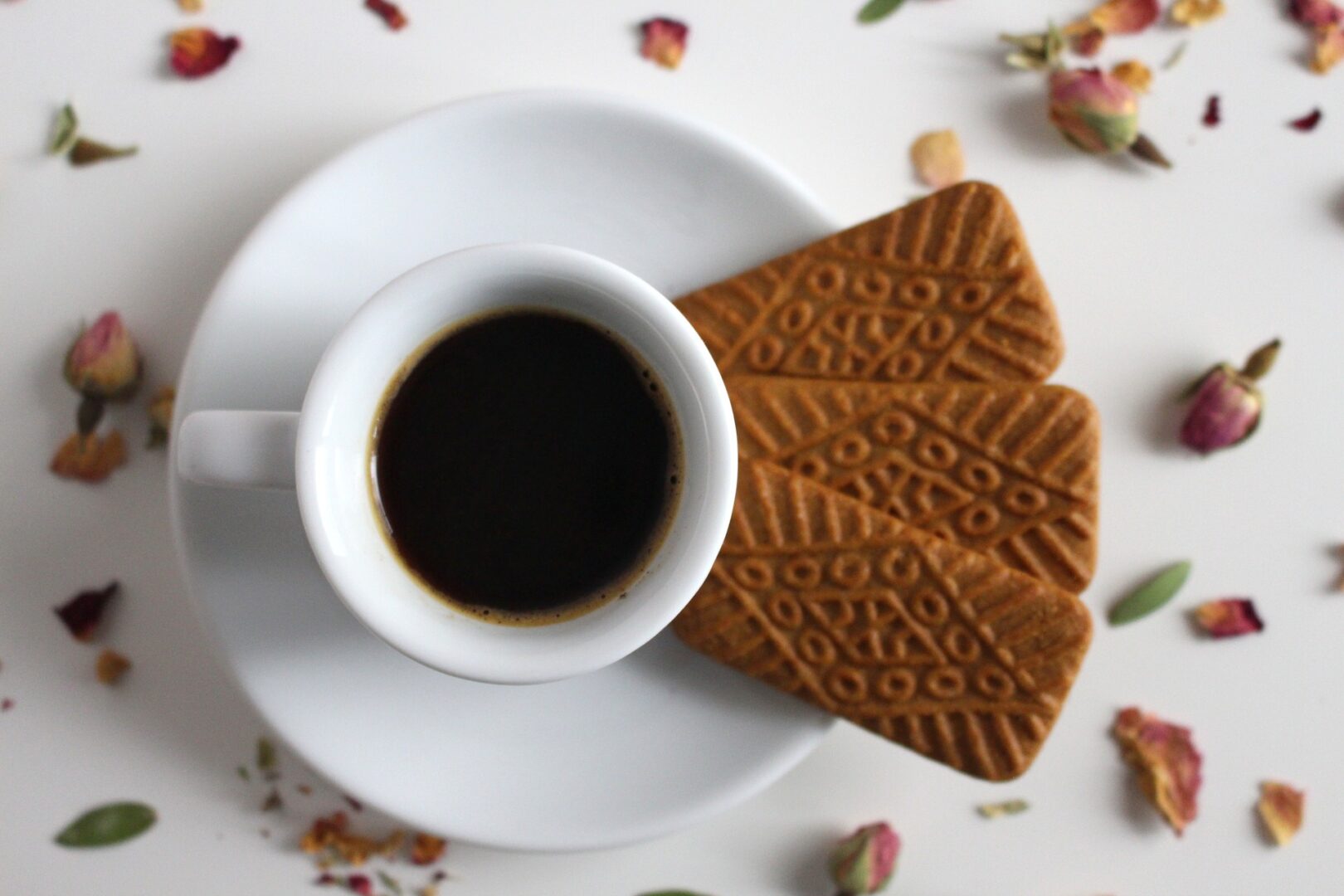 Being an early riser, I was up and out before 8 am and headed once again to Pier 39. Naturally, coffee was the first order of the day. I started at Biscoff Coffee Corner. They give free biscuits with every coffee purchase, and after a nice leisurely cup of coffee, I headed to the Eagle Café for breakfast.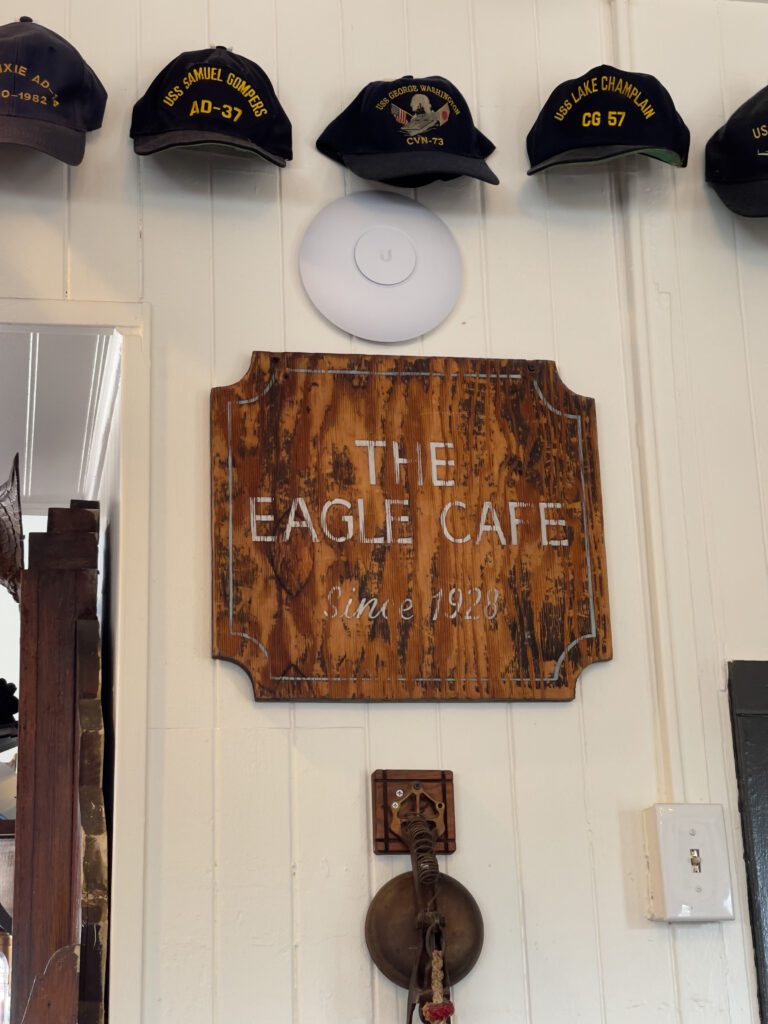 The Eagle Café
The Eagle Café is famous for being the place to go if you've had a night of a little too much celebrating the night before. I can't argue with that. Their breakfast menu is fantastic, and you can get a little bit of the "hair of the dog" if you like. They also have a drink called the Blackberry Press. So yummy and refreshing. Now it was time to wander around the rest of Pier 39 to see everything else I missed.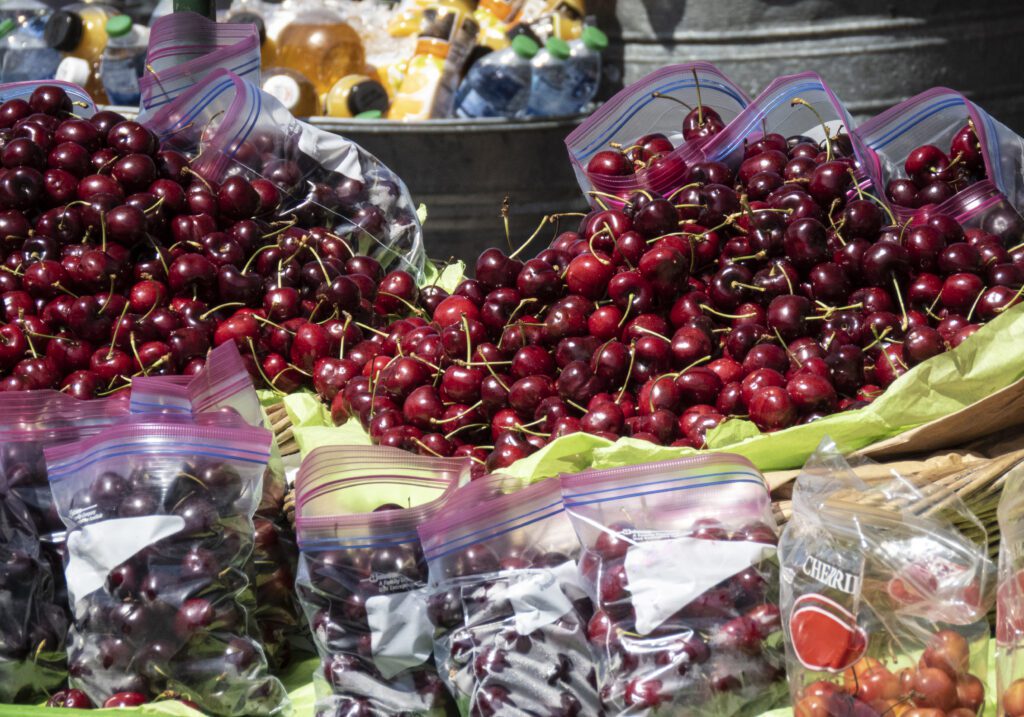 The first thing I saw was a couple of farmer's market-type booths to buy fresh fruit, and it looked very enticing. I made a note to stop on my way out of the Pier. Shortly after that, there was a tremendous double-decker carousel that looked like great fun to ride. It was beautiful. There was also a bungee jumping ride if you're inclined to bounce up high and come back down again. Not my cup of tea, but it did look like fun for the kids.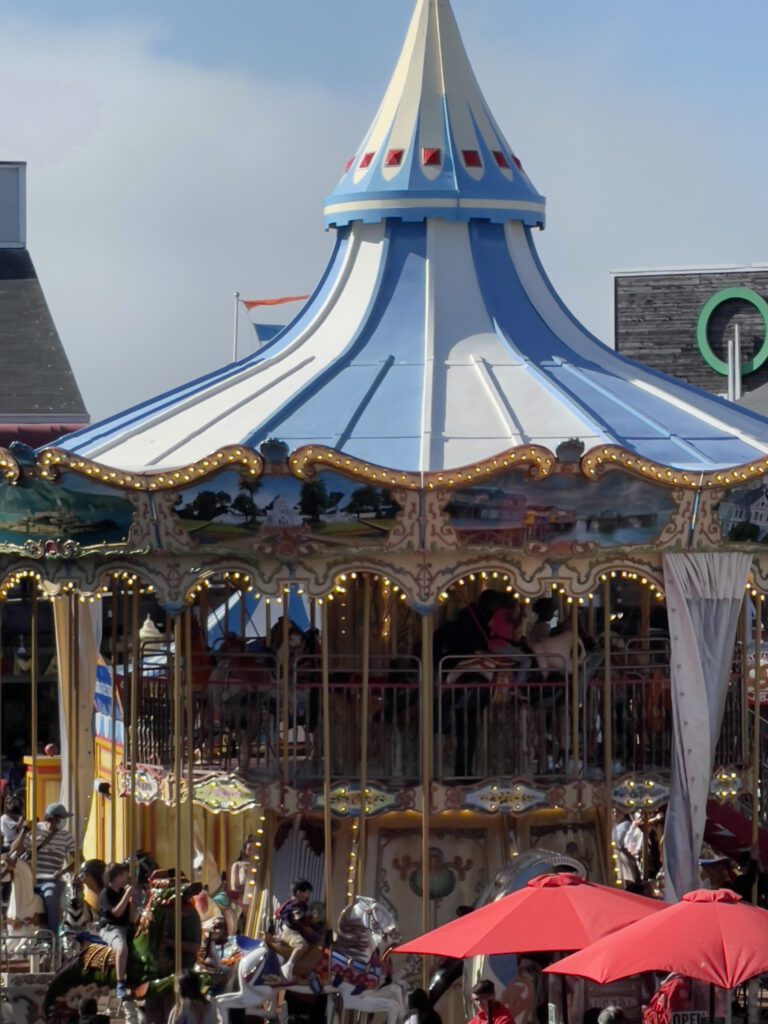 Keep walking, and you get to where all the boats are docked. I love making images of the boats and people that take care of them, the sails being hoisted, and all the work that no one sees. And when the day is done, a little relaxing is in order.
From there, I continued my exploration over to Pier 41 to see what was on tap there. There were plenty of street vendors and lots of photo opportunities, but it only took me a little while, so I wandered back to Pier 39. I discovered the Flyer, which was a very cool 3D experiential flight over San Francisco. Ever wonder what it feels like for the floor to drop out from under you? You'll find out on this ride.
The Aquarium of the Bay was the next stop. It's a public aquarium that focuses on local aquatic animals of the bay and neighboring rivers and watersheds as far away as the Sierras. There is a walkway underneath the tank to watch the fish, sharks, octopi, etc., swim above you. It's all very surreal and beautiful. It's also a Smithsonian affiliate and a certified green business, so this is another one not to skip.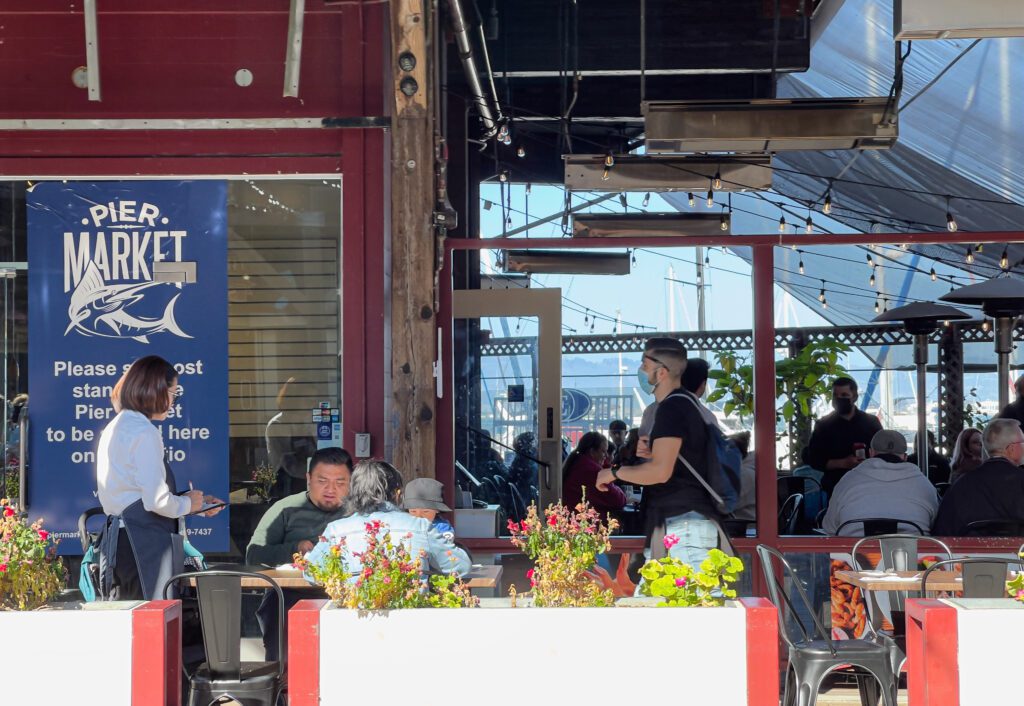 Pier Market
Finally, as the day wore on, I was ravenous. It was mid-afternoon, and a stop for "linner" (late lunch, early dinner) was definitely in order. This time I chose the Pier Market as it was still in the Simmon family of restaurants. It was a beautiful day, so I decided to sit outside, and people watch as I enjoyed my meal.
It was packed when I entered with happy, smiling faces enjoying some of the most flavorful seafood I've ever had. Pier Market specializes in mesquite-grilled seafood, and, lest I forget, they are also partners with the Surfrider Foundation, the California Clean Business Network, and the James Beard Foundation. These partnerships will shape the future.
They have an extensive menu with an impressive list of starters, including Honey Barbecue Shrimp and Sweet and Sour Calamari. These alone will have you drooling instantly. The Clam Chowder is out of this world and can be had in a bread bowl if preferred with a salad. The main dishes I'd recommend are the Mixed Grill or the Lobster Tails. I opted for the lobster with drawn butter, but if you want to try a bit of everything, the Mixed Grill is the ticket. And, you can have any of it cajun still or teriyaki for an extra buck.
Their dessert menu is to die for, but I opted for the Chocolate Banana Bread Pudding served with vanilla bean sauce. Can you say, "I've died and gone to heaven?" Yep. It's that good.
With a full belly and not a single thing to disturb my bliss, it was time for a little more walking before waving goodbye to Pier 39. Though not for good. Only until we meet again. There's so much more to Pier 39 than meets the eye. You need to experience all of it to say you've been there. The activities, food, arcades, rides, shops, farmer's market, etc., cannot be passed by. It's a great place to spend the day — or three — wandering and exploring to your heart's content. Go. You know you want to.