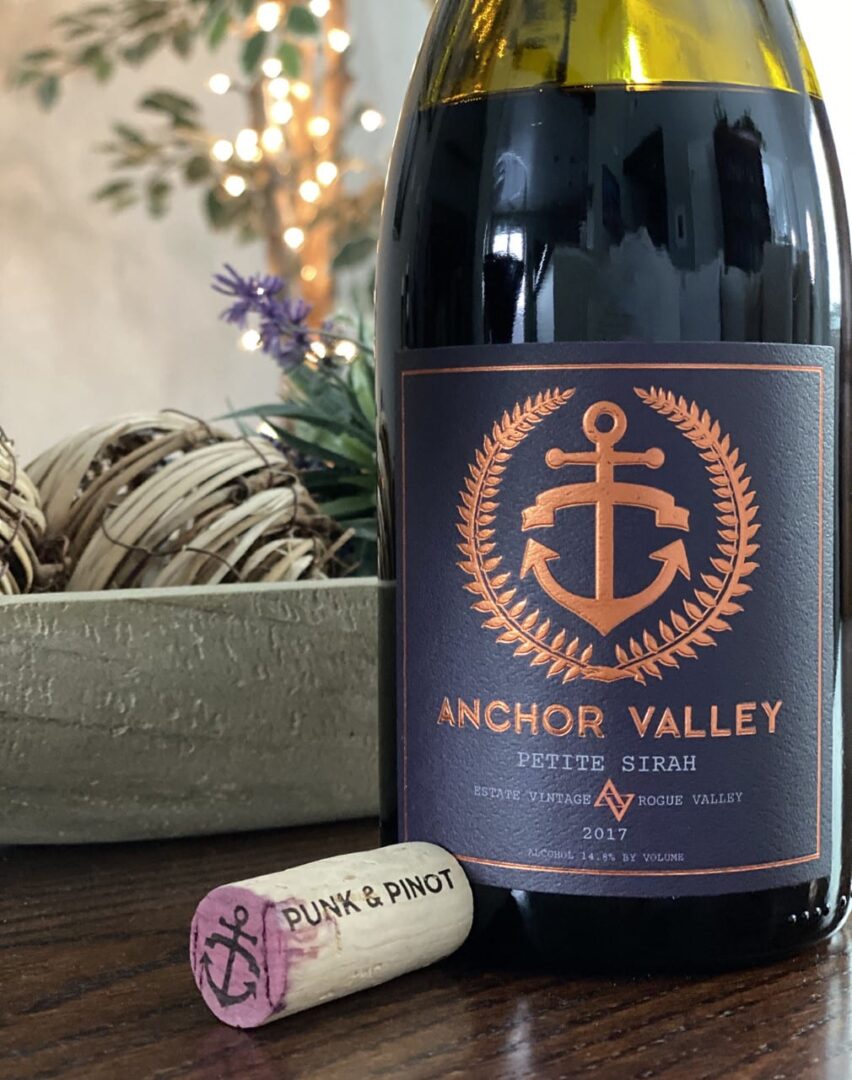 I had an opportunity to sample Anchor Valley Wine's Petite Sirah at a business function specifically for wines of the Rogue Valley in Oregon. It was a complete eye-opener.
The diversity and excitement of the Rogue Valley with its extensive theater and arts opportunities is also graced with award-winning wines and wineries that claim the heart of all those who visit. If you're a fan of Cabernet Sauvignon, Merlot, Cabernet Franc, and Syrah, this is your place. While these are not the only varieties that grow here, they are the most "heat-loving" varieties.
Admittedly, being from the San Francisco Bay Area and a lover of Napa Valley wines, I'd been kind of stuck in the mindset of "nothing compares to our wine country". Now, as I hang my head in abject shame, I have to admit that I was so very wrong.
Not being a wine connoisseur in any sense of the imagination, this Petite Sirah made me wish I was. Wine Enthusiast named this wine Editor's Choice and awarded it 91 points. Based on my personal experience, I could see it at either an elegant dinner party or at a barbecue in the park with family.
It's thick, and when I say that, I mean, it's full of body and slides down your throat like "buttah". The color is so dense you cannot see through it; I tried. It's fruity and has hints of juicy plum, blackberry, and chocolate. The chocolate part is what grabbed me. I wanted to go out and buy a sacher torte, sit down with a big spoon, and eat it with this yummy wine.
That said, Anchor Valley is so much more than a wine company. They aim to challenge conformity, cultivate community, and change, as well as open the door wider to the wine tasting experience. To do that, they pull back the curtain on wine a bit and encourage all levels of wine drinkers to enjoy the tasting experience.
The entire ownership team, Joe Moxley, Bill and Cari Powell (own and operate nine restaurants), Matt (winemaker) and Ashley Cates, and Mike Herrera, have total creative control, a rarity in business in general, but even more so in wine. All of their wines have been created "from vine to wine" as a team. They can also lay claim to having the lead vocalist and bass guitar player for the punk rock band MxPx (Herrera), as one of the owners. A very cool bragging right.
The Cates have long been entrenched in the wine industry, working on multiple continents and purposefully bringing knowledge and expertise back to the Rogue Valley, a place they are so passionate about.
So next time you happen to take a trip to the Rogue Valley in Oregon, do stop by Anchor Valley Wine and savor their incredible wines. Go ahead. Pull back the curtain. Buck conformity. Experience a culture, a way of life, and an art form you didn't know you could at Anchor Valley Wine.